Open Academy replaces over 1000 light fittings
Open Academy, Norwich, part of the Diocese of Norwich Education and Academies Trust (DNEAT), has undertaken an extensive lighting overhaul by replacing over 1000 traditional light fittings to energy efficient LEDs, at its Heartsease-based school.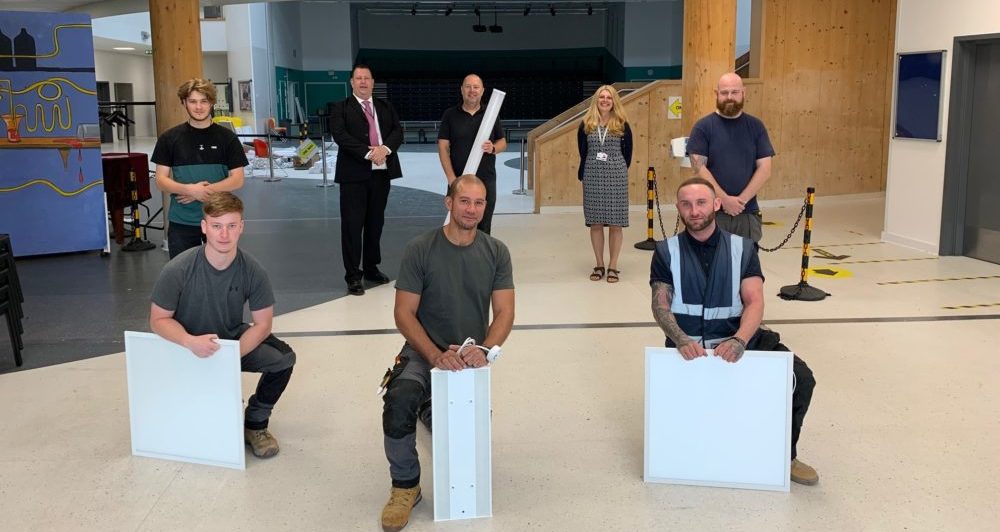 Mrs Jackie Appleby, business manager at Open Academy, was responsible for gaining a Salix Finance loan* for over £133,000 while the Academy contributed £14,850.00.
The lighting company appointed to carry out the work is Dualec based in the West Midlands.
Jackie said: "The work is being carried out by Dexter Clarke, the Contracts Manager and his team and they are working hard to get this extensive lighting project completed in time for the new term.
"We will be replacing 1,381 light fittings, with estimated financial savings of £23,000 per year and energy savings of 179,000 kWh per year.
 "It's amazing to see all the statistics with the impact that the new LED lighting will have on the environment. The financial savings we will make is also significant. We have replaced 98% of the school's lighting.  Cost per tonne of carbon saved is £85.90 and our total energy saving per annum in kWh will be 179,104.60. In just over seven years we will have paid back the interest-free loan while making significant environmental cut-backs."
The Academy has over 600 students, 50 classrooms with a floor area of 8798 m2.
Principal Jon Ford said: "Running a building of this size with a need for good lighting for learning is essential. Where possible we are taking proactive approach to running a 'green' academy and this investment is a good example of how taking this step will be beneficial for both the school and the planet in the longer term."
*Salix Finance provides interest-free Government funding to the public sector to improve energy efficiency, reduce carbon emissions and lower energy bills.
Photo (c) Danielle Boodle
---
---
Keep up to date
Subscribe to our eNews for a snapshot of news, events and resources, usually emailed once a fortnight
Signup to newsletter